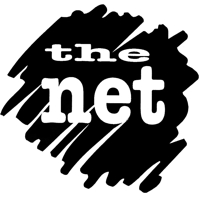 DIY Crazy Golf!

The Net is a group for 9 to 12 year old children.  Our imaginative leadership team run a fun, interesting, challenging and varied programme often trying new activities, many suggested by the children themselves.

The first Monday of each half term is usually a "clubnight" where there are loads of activities to choose from (table tennis, table football, snooker, dance mats, games and many more!).  Each half term we hand out the programme which has details of what we will be doing. We do a good variety of different activities including: cooking, sport, trips out, craft, adventure and fun.  Each year we have a camp and a sleepover.

The group meets between 7:30pm and 9:00pm on Monday Evenings.  Group members are charged £15 "Subs" per term to cover activity costs and we try to keep the costs of "special" activities (ten pin bowling, laser quest, swimming etc) as low as possible.
 Some meetings finish with a short "epilogue" which focuses on a relevant theme and encourages the group members to think about the world and their place in it!
We have an "open membership" policy - meaning that we accept anyone and everyone.
To contact us please use this link: Youth Groups
The Net Facebook page has the latest news from the group: