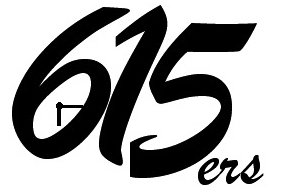 *** Unfortunately the 615ers are currently closed because of the virus outbreak - we are running a "virtual" group online - we hope to be trying out "in person" outdoor meetings soon***
 We hope to be running our usual programme by September, at which time we'll accept new members!
Parachute Games

The Six-One-Fivers is a group for 5 to 9 year old children, we run a fun, interesting and challenging group. Our imaginative leadership team provide a varied programme often trying new activities, sometimes suggested by the children themselves. Our activities include games, simple crafts, simple cookery and activities designed to help the groups members think about themselves, the people around them and others in the world.

The group meets between 6:15 and 7:30 on Monday evenings during the term times of our local schools.

We have a maximum size for the group so we operate a "waiting list" at times when the group is full.
To contact us please use this link: Youth Groups
The Six-One-Fivers Facebook page has the latest news from the group: